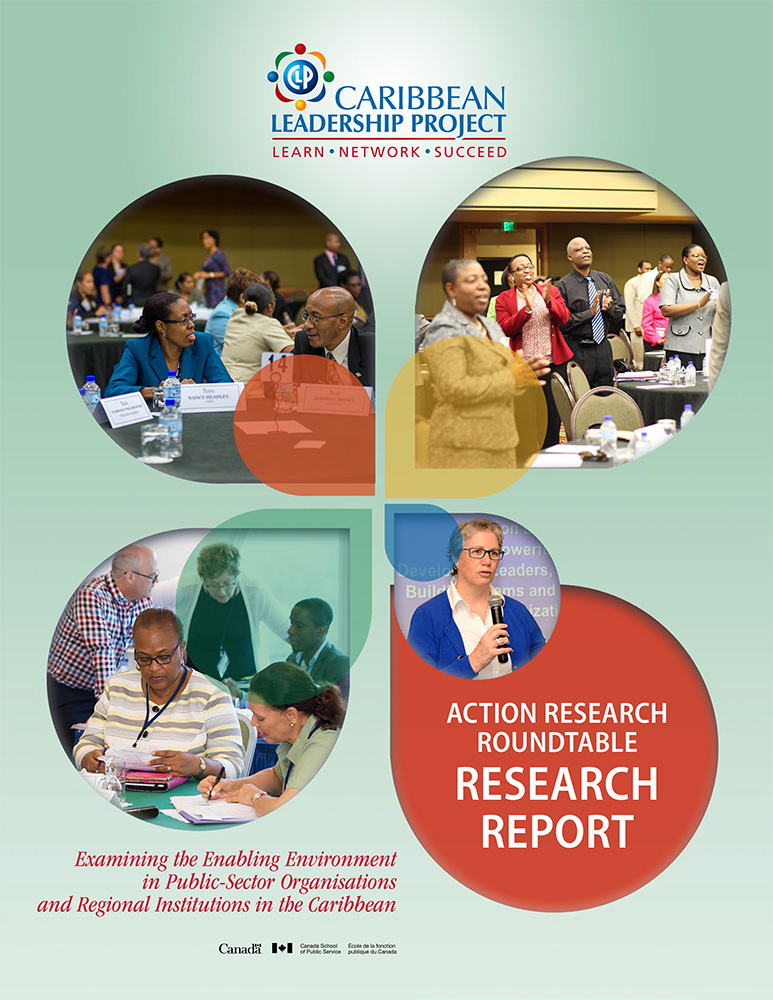 Combining the two pillars of the Enabling Environment and Research, in 2016, the CLP commenced its second Action Research Roundtable (ARRT 2), with a specific focus on empirically examining the enabling environment in public sector organisations and regional institutions across the Caribbean.
The main purpose of the research was to ascertain the extent to which Caribbean public-sector organisations and regional institutions have organisational environments that are engendering transformational leadership. In addition, the research also sought to assist organisations in assessing their environments and developing strategies to create a framework for which they could enable transformational leadership.
Therefore, it is with great pleasure that the CLP presents this research report that aims to identify:
What leadership styles are practised within the Caribbean public sector and regional institutions;
Which of those styles are most present within those organisations;
How those styles both shape and are shaped by their environment; and
Which styles contribute most to creating healthy and effective public-sector organisations and regional institutions that facilitate best practices in leadership.
The information provided in this report:
Gives a detailed synopsis of the major findings that emerged from the research;
Outlines how these findings were used to inform the development and refinement of the Organisational Assessment Tool on the Enabling Environment for Transformational Leaders; and
Shares the results that emerged from pilot projects within seven organisations as a result of the administration of the tool and subsequent targeted organisational development activities undertaken, based on assessment results.
Please click the report cover above to access the full research report on Examining the Enabling Environment in Public-Sector Organisations and Regional Institutions in the Caribbean.